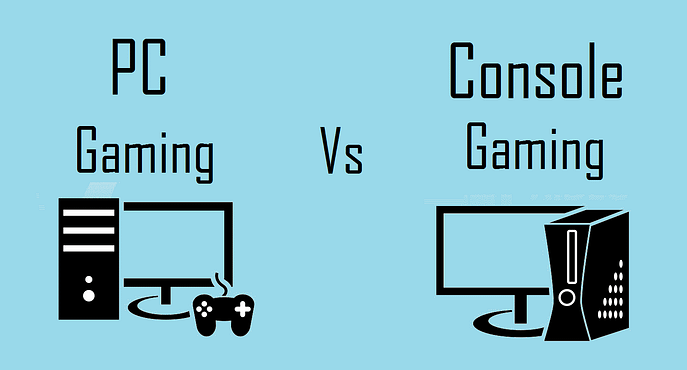 PC Gaming versus Console Gaming
The holidays are finally here to wrap up this roller coaster of a year. We've all spent more time indoors than we are accustomed to and for many of us that means playing more video games. Whether that has meant more Fortnite wins or more Minecraft binges depends on your preference. We're here to help guide you to the best choice for your particular situation. In order to do that, we need to discuss a few factors.
The work from home (WFH) Factor
Working from home has nearly become universal and not everyone was prepared for it. If you have been asked to work from home or in a remote capacity, a PC may be the best option for you.
The Online Factor
If you have been a long time console user, you may not realize that the capability to play online with others does NOT have to cost you. You read that correctly, paying for Xbox Live, PlayStation Plus, and Nintendo Online are completely unique to consoles. Online gaming is completely free with a PC. This is a huge savings when you consider that online console services charge you for a service every month whether you use it or not.
The Upgrade Factor
Unlike consoles, a PC can be upgraded at any point in time without buying an entirely new system! Once you own a game, you own it forever on any PC you own! You can pick apart and build entirely an new PC without having to worry about losing your games or data!
The Social Factor
The social factor is often overlooked when considering what gaming system to buy this holiday season but it can be very important. What do your friends and family play on? A brand new shiny console might not be as fun if all your friends just switched to PC. The opposite is also true. Video games are often more fun when the experience is shared with others.
The Game Exclusives Factor
Everyone has their favorite game that either got them in to the hobby or handcuffed them to a specific platform. The good news is that many games exclusive to either the Xbox or the PlayStation are universally available on PC. Games like Halo: Master Chief Collection and Horizon Zero Dawn will be one click away with your gaming PC.
The Conclusion
Should you get a PC or a console? You are really the only person that can make that decision. Factors to consider are working from home, long-term cost, upgrade intentions, your friends and the games you want to play the most. All of these play a part in deciding between getting a PC or a console.
If you enjoyed the read you can check out some of our other blog posts here! We cover everything related to computers and gaming.
If you are interested in learning more about getting a custom computer from us, fill out the short form below! We can work with any budget and any specifications for work and for gaming!